Western Shipping Train Service from China to Germany - Linking the east and West
We are proud to announce that Western Shipping (HK) has recently started its new train service from China to Germany.  

For more assistance, please contact our local customer service representative:
For Shipment out of the Northern ports of China:
Contact : Ms. Tracy Ma
Mobile# +86-18061516017
Email: This e-mail address is being protected from spambots. You need JavaScript enabled to view it.

For Shipment out of the Eastern ports of China:
Contact : Mr.Cole Du
Mobile# +86-18930277631
Email: This e-mail address is being protected from spambots. You need JavaScript enabled to view it.

For Shipment out of the Southern ports of China:
Contact: Alex Kiang
Mobile# +86 13925265321
Email: This e-mail address is being protected from spambots. You need JavaScript enabled to view it.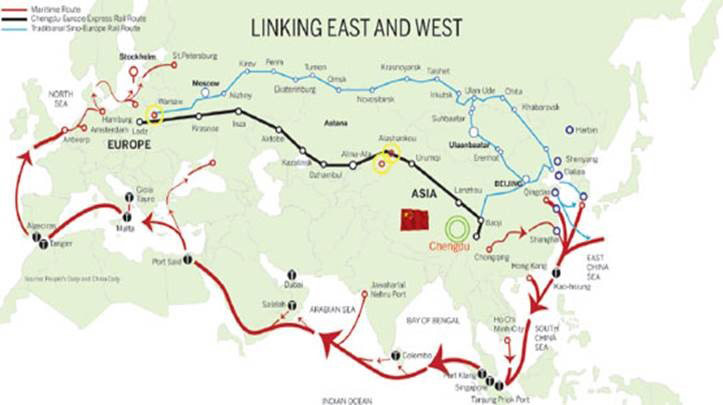 ISO Certified International Freight Forwarder® -- ISO9001:2008 No.A0015Q0037R0S
Western Shipping is one of the first freight-forwarding companies, We are not only a Licensed Multimodal Transport Operator awarded an ISO 9001-2008 Certification, but also a member of the following important organizations.

What's New?
To implement the obligation of partnership, Here comes the TFS GLOBAL FORWARDERS MEETING which is going to be held on October 2-5, 2017 in Malaysia. To researve a one-on-one meeting with us, please leave your contacts to us at
Mr.Jay Zhang This e-mail address is being protected from spambots. You need JavaScript enabled to view it. / Mrs.Lulu Ngan This e-mail address is being protected from spambots. You need JavaScript enabled to view it.
WHAT: The Freight Summit 2017
WHEN: October 02 – 05, 2017
WHERE: Grand Hyatt, Kuala Lumpur, Malaysia

New branch in Qingdao
We are very pleased to announce that Western Shipping Qingdao Ltd was opening from Jan 2017. We will start with the freight forwarding business and shipping agency from the beginning.

Station Manager: Paul Qin
WESTERN SHIPPING (QINGDAO) LTD.
Direct: 0532-8197 0958     Fax: 0532-8197 0855
Mobile: 18669851168
Email: This e-mail address is being protected from spambots. You need JavaScript enabled to view it.

OP Manager: Linda Rong
WESTERN SHIPPING (QINGDAO) LTD.
Direct: 0532-8197 0853     Fax: 0532-8197 0855
Mobile: 13969776060
Email: This e-mail address is being protected from spambots. You need JavaScript enabled to view it.

Please see attached link for the introduction of our new office:
Western Shipping Qingdao
News:



Western Shipping recently attended the CLN15th Annual Partnership Meeting for global freight forwarders in Vietnam (March 14-17, 2017)

Western Shipping has participate The Freight Summit in Bali, Indonesia from October 9-­12, 2016.

News: Oct 13- 15th 2013. WESTERN will Join TFS Bangkok Global Meeting.

News: WESTERN is a Member of China Logistics Clubs.
News: May 1st, 2013. WESTERN Become agent in Guangzhou of Billing Shipping Agency Corp Taiwan.
New Service

We are pleased to announce that Western Shipping HK have signed new contract with Cathay Pacific Airline on Mar 23, 2011. We offer attractive rates ex HKG to Intra-Asia countries.  Please feel free to contact our sales department for further information. Thank you.
Western Shipping (Shanghai) LTD - Wuxi Branch
RM 806, HoDo International Plaza, 531 Zhongshan Road, Chonganou Tin City, 214003
Tel: +86-510-81807577
Mobile: +86-18061516017
Email: This e-mail address is being protected from spambots. You need JavaScript enabled to view it.
MSN: This e-mail address is being protected from spambots. You need JavaScript enabled to view it.
New Address of Shanghai office (Jan 2010)
Address: Suite# 1104, No#188 Si Ping Road (Commercial Bldg)
Shanghai, China, 200086
Tel: +86-21-51873199 (Rep) Fax: +86-21-65217363
Ctc: Peter Chang (email: This e-mail address is being protected from spambots. You need JavaScript enabled to view it. )
New service : Track and Trace (May 2007)
New service : West Travel (May 2007)
New service : Mediterranean Sea Support (May 2007)
Hope worldwide work (Feb 2006)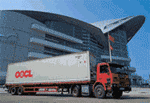 Is a specialized/logistics company with major in U.S.A., Germany and Australia trade with mainly ocean and air services. Services export and import in Hong Kong with a comprehensive transshipment programme to China major cities including air consol box. In addition, the company offers a variety of third-party transportation services which is a "One-stop-service" and utilizes latest in technology to custom-tailor made programme in providing logistics solutions to major corporations.
United Arab Emirates
Alligator Shipping llc
P. O. Box 33749, Mezzanine Floor, Awad Al Otaiba Tower,
Electra Street, Abu Dhabi, U.A.E.
Location - Abu Dhabi
Tel:+971-26446747
Fax:+971-26445750
Location - Dubai
Tel:+971-26446747
Fax:+971-26445750
Taiwan
Sun-Ace International Corp.
12F-6, No.150, Sec.2, Roosevelt Road
Taipei 100, Taiwan
Location - Taipei
Tel:+886-2-2502 5008
Fax:+886-2-2502 5922
China
Western Shipping HK Ltd. / Mr. Lung Cheung | This e-mail address is being protected from spambots. You need JavaScript enabled to view it.  
Address: RM 1112, 11/F, Liven House, 61-63 King Yip Street, Kwun Tong, Kowloon, Hong Kong.
Tel:  +852 2556 0698
Fax:   +852 2575 6880
Shenzhen Branch / Manager Mr. Alex Kiang | This e-mail address is being protected from spambots. You need JavaScript enabled to view it.
Address: 海富國際貨運代理(深圳)有限公司
滙順船務(香港)有限公司
Rm#725, Shenzhen Kerry Center, 2008 Renmin Road South, LuoHu District, Shenzhen, Guangdong Province, China
Tel: +86-755-25904748
Fax: +86-755-25904741