China's Lockdowns Can Further Hike Transport Costs And Disrupt The Global Supply Chain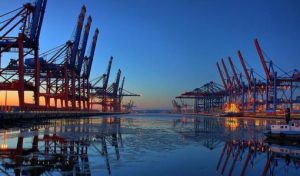 A sudden rise in COVID-19 cases has once again prompted China to completely shut down the country's largest city to curb the spread. Shanghai has started a two-stage lockdown that may further impact the global supply chain.
Shanghai closed down half of the city on Monday while the other will be shut from Friday following a four-day testing strategy. The company reported that trucking services in and outside Shanghai are going to be impacted by almost 30% owing to a complete lockdown on the Pudong and Puxi areas until April 5.
Even though ports and airports are open, authorities have curbed the movement of both passengers and goods, restricting unapproved vehicles from the streets and asking citizens to remain at home. Warehouses are also going to be shut till Friday.
As a result, there will be extended delivery time and even a rise in transport costs, such as detour and highway fees.