Western Shipping Train Service from China to Germany - Linking the east and West
We are proud to announce that Western Shipping (HK) has recently started its new train service from China to Germany.  

For more assistance, please contact our local customer service representative:
For Shipment out of the Northern ports of China:
Contact : Ms. Tracy Ma
Mobile# +86-18061516017
Email: This e-mail address is being protected from spambots。You need JavaScript enabled to view it。

For Shipment out of the Eastern ports of China:
Contact : Mr.Cole Du
Mobile# +86-18930277631
Email: This e-mail address is being protected from spambots。You need JavaScript enabled to view it。

For Shipment out of the Southern ports of China:
Contact: Alex Kiang
Mobile# +86 13925265321
Email: This e-mail address is being protected from spambots。You need JavaScript enabled to view it。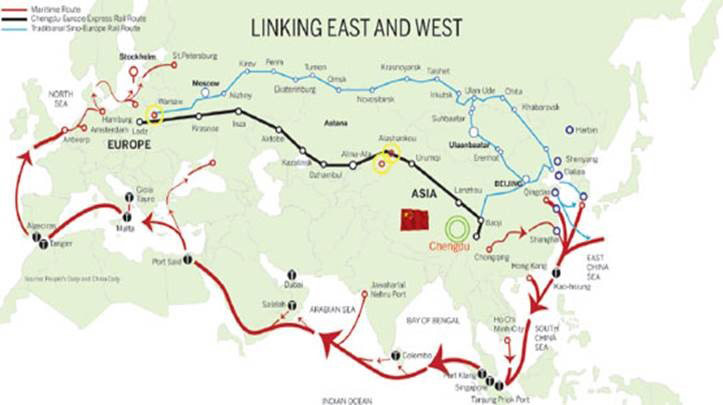 ISO Certified International Freight Forwarder® -- ISO9001:2008 No.A0015Q0037R0S
Western Shipping is one of the first freight-forwarding companies, We are not only a Licensed Multimodal Transport Operator awarded an ISO 9001-2008 Certification, but also a member of the following important organizations.

What's New?
To implement the obligation of partnership, Here comes the TFS GLOBAL FORWARDERS MEETING which is going to be held on October 2-5, 2017 in Malaysia. To researve a one-on-one meeting with us, please leave your contacts to us at
Mr.Jay Zhang This e-mail address is being protected from spambots。You need JavaScript enabled to view it。 / Mrs.Lulu Ngan This e-mail address is being protected from spambots。You need JavaScript enabled to view it。
WHAT: The Freight Summit 2017
WHEN: October 02 – 05, 2017
WHERE: Grand Hyatt, Kuala Lumpur, Malaysia

青岛办事处
We are very pleased to announce that Western Shipping Qingdao Ltd was opening from Jan 2017. We will start with the freight forwarding business and shipping agency from the beginning.

Station Manager: Paul Qin
WESTERN SHIPPING (QINGDAO) LTD.
Direct: 0532-8197 0958     Fax: 0532-8197 0855
Mobile: 18669851168
Email: This e-mail address is being protected from spambots。You need JavaScript enabled to view it。

OP Manager: Linda Rong
WESTERN SHIPPING (QINGDAO) LTD.
Direct: 0532-8197 0853     Fax: 0532-8197 0855
Mobile: 13969776060
Email: This e-mail address is being protected from spambots。You need JavaScript enabled to view it。

Please see attached link for the introduction of our new office:
Western Shipping Qingdao
News:



Western Shipping recently attended the CLN15th Annual Partnership Meeting for global freight forwarders in Vietnam (March 14-17, 2017)

Western Shipping has participate The Freight Summit in Bali, Indonesia from October 9­-12, 2016.

WESTERN 将会参加 2013,10月 13- 15 TFS Bangkok Global Meeting

WESTERN 为以下协会的会员
2013. 05.01 成为台湾 億達船務代理股份有限公司 的广州代理
提供香港至亞洲地區優惠价錢

匯順船務(香港)有限公司於2011年 3月23號與國泰航空簽定新合約, 提供香港至亞洲地區優惠价錢. 詳情請與本公司業務部联系. 謝謝!
深圳到香港 快件报价表
深圳截货: 每天下午6 时前(星期日休息)
运费: 每公斤/ 体积重量收港币4.50 元(每票最低消费港币12元)
深圳收件地址: 深圳罗湖区嘉宾路4018号爵士大厦9B20室 Tel: 755-25904748 联络人: Michelle Wang
香港取件地址: 香港观塘敬业街61-63号利维大厦1112室 Tel: 852- 25560698 联络人: Alex kiang
快件到达香港后亦可以安排送货到指定商业地区,快件送货收费 每票需加收 港币 20 元(以低过 20公斤/体积重量 计算)
如重量/体积重量多于20 公斤费用面议
Western Shipping (Shanghai) LTD - Wuxi Branch
Tel: +86-510-81807577
Mobile: +86-18061516017
Email: This e-mail address is being protected from spambots。You need JavaScript enabled to view it。
MSN: This e-mail address is being protected from spambots。You need JavaScript enabled to view it。
上海办事处新地址 (2010年1月)
地址:上海市虹口区四平路188号(商贸大厦)1104室200086
Tel: +86-21-51873199 (Rep) Fax: +86-21-65217363
Ctc: Peter Chang (email: This e-mail address is being protected from spambots。You need JavaScript enabled to view it。 )
新服务: 货物追踪服务 (2007年5月)
新服务: West Travel (2007年5月)
新服务: 地中海 (2007年5月)
「希望.前行」步行筹款 (2006年2月)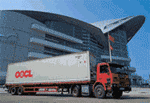 专营美国,德国及澳洲航线的出入口货运。尤其专业于海运及空运服务,以洛杉机,芝加哥,纽约等主要航线。客户可根据个别需要,而选择不同的航程,确保货物以最具成本效益的运输方案运抵目的地。
我们在中国各个主要地方均设办事处:。北京,上海,宁波,广州,厦门及深圳另外,汇顺船务的关系企业遍布全球,例如美国,德国,澳洲,日本,新加坡,马来西亚,越南,泰国,印度,阿拉伯联酋长国,及斯里兰卡等国家,我们还有一班专业人才为各进出口商提供世界各地货运的专业意见及一系列的相关服务。
阿拉伯联合酋长国
位置 - 阿布扎比
电话: +971-26446747
传真: +971-26445750
位置 - 杜拜
电话: +971-2644 6747
传真: +971-2644 5750
台湾
位置 - 台北
电话: +886-2-25025008
传真: +886-2-25025922
中国
香港办事处
Western Shipping HK Ltd. / Mr. Lung Cheung  This e-mail address is being protected from spambots。You need JavaScript enabled to view it。
地址: RM 1112, 11/F, Liven House, 61-63 King Yip Street, Kwun Tong, Kowloon, Hong Kong.
电话: +852 2556 0698
传真: +852 2575 6880
深圳办事处
经理: Mr. Alex Kiang
邮件: This e-mail address is being protected from spambots。You need JavaScript enabled to view it。
地址:海富國際貨運代理(深圳)有限公司
滙順船務(香港)有限公司
Rm#725, Shenzhen Kerry Center, 2008 Renmin Road South, LuoHu District, Shenzhen, Guangdong Province, China 518001
电话:+86-755-29504748
传真:+86-755-25904741