Jye Jin Transportation (Shenzhen) Limited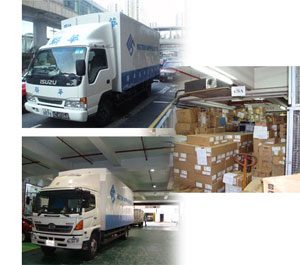 Jye Jin Transportation is a transportation / warehousing company operating local, cross border & China domestic tractors and trucks, and a warehousing facilites, with services offering to major shippers, and forwarders in Hong Kong.
To satisfy our customers' different needs, we equip with a fleet of container trucks and lorries.
Moreover, we offer transportation services for large variety of products; food, goods required precise temperature control, hazardous chemicals, precious items, etc.
With our extensive network in Southern China, we can move your project cargo between Hong Kong and Southern China efficiently.
Address: RM 1112, 11/F, Liven House, 61-63 King Yip Street, Kwun Tong, Hong Kong
Tel: +852-2556-0698
Fax: +852-2575-6880