TRONGS-New utensil has invented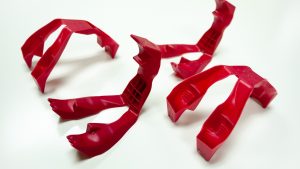 Hello everyone!
You see me, there must be something good to introduce to everyone!
Today, I will introduce you to our new product: "TRONGS".
When you are eating chicken wings, you will definitely stain your fingers, but if you use "TRONGS", you will not get dirty when you eat chicken wings!
Look, how fun! I use "TRONGS" to pick up the chicken wings and taste the delicious soy sauce…!
Ah… there is a call coming in… so you don't have to bother to wash your hands, you can pick up the phone right away… feed it…!
It's really convenient, I'll bring up the "TRONGS" again, and I can continue to eat and eat!
Is it fun?
Remember to order our new products!
Thank you all!